Are you ready to transform your living space with a deep clean? Kudos to you for taking on this monumental task! Deep cleaning requires courage, focus, and a commitment to a thorough job. As you dive into this comprehensive checklist, equipped with practical tips and product recommendations, you'll be well on your way to achieving a spotless home. Buckle up and get ready for a hero's journey towards cleanliness with our meticulously crafted deep cleaning house checklist. Let's make your home shine!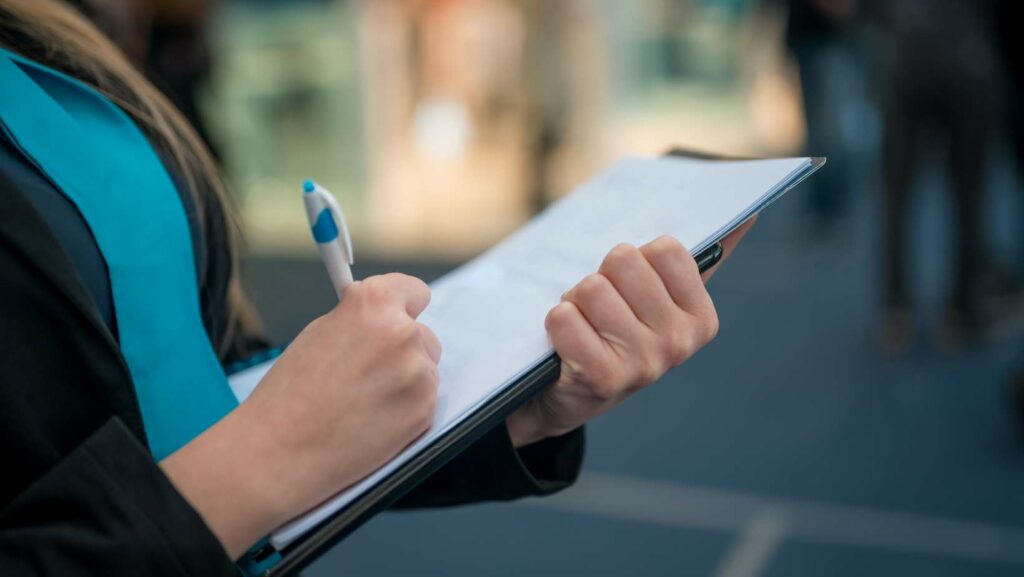 Deep Clean the Bathroom:
Dust with Precision: Utilise Swiffer Dusters for top-to-bottom dusting, trapping and locking in dust and hair particles.
Reach Every Corner: Clean ceiling fans, vents, walls, and baseboards for a truly comprehensive clean.
Floor Mastery: Sweep, dry mop, and/or vacuum with the versatile Swiffer Sweeper Floor Mop.
Germ Warfare: Disinfect high-touch areas with Microban 24 Bathroom Cleaner for a thorough defence against germs.
Shower TLC: Scrub your shower, bathtub, sink, grout, showerhead, doors, and faucets for a pristine bathing experience.
Reflect Perfection: Clean mirrors using store-bought or DIY glass cleaner solution.
Window Wisdom: Don't forget window treatments, blinds, windows, sills, and ledges.
Organization Station: Tidy up medicine cabinets, shelves, drawers, and closets for a clutter-free bathroom oasis.
Toilet Triumph: Deep clean the toilet and sanitise all surrounding areas.
Finishing Touches: Wipe down baseboards, replace dead bulbs, and ensure a fresh atmosphere with clean light fixtures.
Deep Clean the Kitchen:
Stovetop Mastery: Clean the stovetop, stove grates, and tackle grease with Mr. Clean Magic Eraser.
Oven Elegance: Wipe out any burnt residues before running the self-cleaning mode for a safe and effective clean.
Microwave Magic: Clean inside and outside, including the door and handle.
Coffee Maker Care: Clean and descale your coffee maker thoroughly.
Fridge Renaissance: Clean out the fridge and freezer, paying attention to shelves, drawers, and handles.
Cabinet Decadence: Degrease cabinets, wash walls, and ensure both the inside and outside of cabinets are spotless.
Pantry Harmony: Organize the pantry and dispose of expired items.
Dishwasher Delight: Clean the filter and run an empty cycle with Cascade Dishwasher Cleaner.
Appliance Brilliance: Use Mr. Clean Clean Freak Mist to eliminate fingerprints and grease from stainless steel appliances.
Window Wisdom: Clean kitchen blinds, windows, walls, and baseboards.
Trash Triumph: Take out trash and recycling, ensuring receptacles are sanitized.
Deep Clean Bedrooms:
Dust Mastery: Dust dressers, lamps, bedside tables, artwork, and more for a refreshed bedroom.
Window Elegance: Vacuum curtains or wash blinds, ensuring your windows are sparkling clean.
Floor Bliss: Sweep, dry mop, and/or vacuum floors for a pristine sleeping environment.
Bedding Bonanza: Wash all bedding, rotate the mattress, and make your bed with fresh sheets.
Closet Clarity: Clean out your closet, donating items that no longer fit, and vacuum the closet floor.
Organisation Serenity: Trash expired items, shampoo rugs or carpets, and declutter for a serene atmosphere.
Deep Clean Living Spaces:
Dust Excellence: Use Swiffer Dusters for top-to-bottom dusting, reaching all those hard-to-reach areas.
Window Wisdom: Wash windows, sills, and ledges for crystal-clear views.
Wall Radiance: Dust and wash doors, walls, and baseboards to eliminate lingering smells.
Floor Opulence: Sweep, vacuum, and mop hard floors with the Swiffer Sweeper for a polished finish.
Upholstery Love: Vacuum upholstered items, shampoo rugs or carpets, and wash cushions and pillow covers.
Sanitize Sanctuary: Disinfect high-touch areas, clean screens, and maintain a clutter-free living space.
Safety First: Test smoke and carbon monoxide detectors, replacing batteries if necessary.
Deep Clean Garage, Yard, and Outdoor Spaces:
Gutter Grace: Clean out gutters and downspouts for optimal drainage.
Outdoor Elegance: Sweep and power wash decks, porches, and patios for a fresh outdoor appeal.
Weather-Proofing: Check weather strips and caulking on doors and windows to maintain energy efficiency.
Grill Glamour: Clean the grill, patio furniture, and outdoor pillows for enjoyable outdoor moments.
Yard Mastery: Rake leaves, mow the lawn, tend to the garden, and fill bird feeders for a manicured exterior.
Garage Oasis: Clean and organise the garage, sweep, replace the furnace filter, and maintain chimney cleanliness.
Car Care: Clean out and wash cars for a pristine finish.
Deep Clean Kid Areas and Playrooms:
Under-Furniture Finesse: Move furniture and vacuum beneath playpens, beds, kiddie tables, and crafting stations.
Wall Wonders: Use a Mr. Clean Magic Eraser on wall stains, ensuring a kid-friendly environment.
Toy Triumph: Sanitise plastic toys by soaking them in a bleach solution, and hand wash soft plushies.
Donate and Organise: Declutter by donating unused clothes, books, and toys.
Deep Clean Pet Stuff:
Pet Hair Purge: Vacuum carpet, couches, and pet beds, collecting loose hair and dander.
Floor Elegance: Run a dry mop, like the Swiffer Heavy Duty Pet Dry Sweeper, on hard floors for a pet-friendly clean.
Wet Mop Wisdom: Use the Swiffer Heavy Duty Pet Wet Mop for a thorough clean, especially in pet-prone areas.
Bedding Brilliance: Launder pet beds, replacing any that are worn out for the ultimate pet comfort.
Toy Transformation: Clean and sanitise hard plastic pet toys, ensuring a safe and hygienic playtime.
Fresh Fragrance: Neutralise pet smells with baking soda and Febreze Fabric Pet Odour Eliminator.
Congratulations! You've reached the end of your Ultimate Deep Cleaning House Checklist. Your home is now ready to shine and impress. Click here to download your deep cleaning checklist and keep the sparkle alive!
FAQs – Deep Cleaning House Checklist
Why is deep cleaning important?
Deep cleaning is crucial for maintaining a healthy and hygienic living environment. It helps eliminate hidden dirt, dust, and germs, contributing to a cleaner and safer home.
How often should I deep clean my house?
The frequency of deep cleaning depends on factors such as lifestyle, the number of occupants, and whether you have pets. Generally, deep cleaning is recommended every three to six months for optimal results.
What products should I use for deep cleaning?
Use trusted cleaning products that are effective against dirt, bacteria, and grime. Our checklist recommends specific products for various tasks, but you can also opt for eco-friendly or homemade cleaning solutions.
Can I customise the checklist based on my preferences?
Absolutely! Our deep cleaning checklist is comprehensive, but feel free to tailor it to your preferences and priorities. You may adjust the schedule or substitute cleaning products based on what works best for you.
How long does it take to complete the entire checklist?
The time required depends on factors such as the size of your home, the level of clutter, and how regularly you've been cleaning. Plan for a full day or weekend to ensure a thorough and stress-free deep cleaning session.
Are there specific tips for tackling stubborn stains or areas?
Yes, the checklist provides specific tips for various cleaning challenges. For stubborn stains or areas, consider pre-treating with appropriate cleaning solutions, allowing them to sit before scrubbing or wiping.
Do I need to follow the checklist in a specific order?
While the checklist is organised room by room, you can adapt the order to suit your preferences or schedule. Some tasks may require more time, so plan accordingly to maintain efficiency.
What if I'm allergic to certain cleaning products?
If you have allergies, it's essential to choose cleaning products that are hypoallergenic or labelled as suitable for sensitive individuals. You can also wear gloves and use a mask for added protection.
How can I make the deep cleaning process more enjoyable?
Play your favourite music, break the tasks into manageable chunks, and reward yourself after completing each room. Consider involving family members or turning it into a fun, collaborative effort.
Can I use the checklist for a regular cleaning routine?
Absolutely! While the checklist is designed for deep cleaning, you can adapt it for regular maintenance by adjusting the frequency of certain tasks. Consistency is key to keeping your home in top condition.